Start Your Dream Career from Here
Get ready for the next intake in
September
The cost of MBBS in Bosnia is extremely low and much more affordable when compared to other countries, which is approximately INR 2.5 lakhs per year for international students. You will get many scholarships there. 
One of the most significant advantages of considering Bosnia for MBBS is the living expense factor. You will discover that living in Bosnia is more affordable than in other countries. 
The course is 6 years long, consisting of 5 years for the degree and 1 year for the internship, like in every other nation in Europe due to the European Credit Transfer System (ECTS). 
You must pass the NEET examination after passing your higher secondary or equivalent 12th exam with 60% marks in physics, chemistry, and biology and a minimum score in IELTS or TOEFL. 
Medical universities in Bosnia and Herzegovina are among the top medical universities in the world to study MBBS and are recognized by the NMC, WHO, and other medical councils. 
MBBS degree from the medical universities of Bosnia is a globally renowned degree that is valid in any country, giving you the opportunity to work and settle in Europe or any other country. 
State-of-art infrastructure 
The medical universities in Bosnia and Herzegovina have modern, state-of-art infrastructure that is fully equipped with technological advances, laboratories, and libraries. 
Bosnian medical universities adhere to the policies and programs advised by the WHO and the Association of Medical Schools in Europe (AMSE), which enable the country to deliver quality education. 

There is no language barrier, as the medical universities in Bosnia have a full English curriculum, making it easier to study and students will not have to learn a new language.
Best Medical Universities in Bosnia
Bosnia has some of the best medical universities in the world. You can select from the following medical universities in Bosnia and Herzegovina that are listed in the WHO's World Directory.
About Bosnia and Herzegovina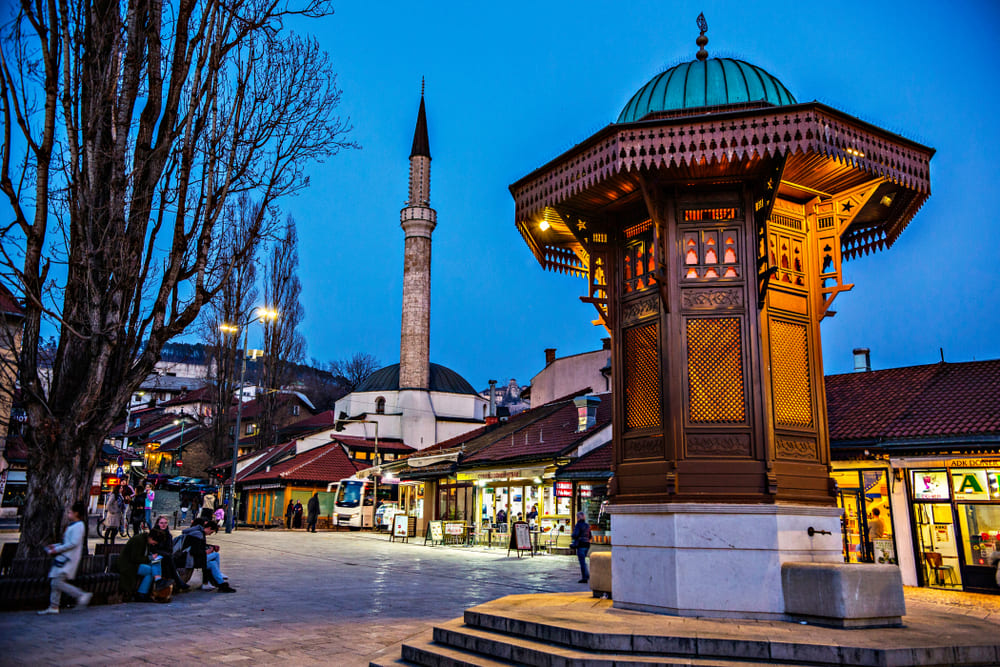 Bosnia is one of the best countries that provides students with career opportunities and the necessary resources, instruction, and exposure in the medical industry. Bosnia is a common colloquial name for Bosnia and Herzegovina. Students from all over the world frequently come here for the top-notch MBBS program. Bosnia and Herzegovina, a lesser-known study destination in Europe, is tucked away in the heart of the Balkans. This nation has an abundance of natural beauty, a rich cultural history, and a rich heritage. Parents and students are becoming increasingly interested in Bosnia and Herzegovina.
Students believe that studying MBBS in Bosnia is a secure alternative to MBBS study abroad, especially since Ukraine had to close due to conflict. The nation has respectable facilities, infrastructure, educational standards, and employment opportunities. Bosnia is becoming more popular as an MBBS study abroad destination, particularly with Indian students. The Bosnian medical degree is affordable and of high quality. Bosnia welcomes students from all over the world for a bright career in the medical field.
Peek Into the Country's Look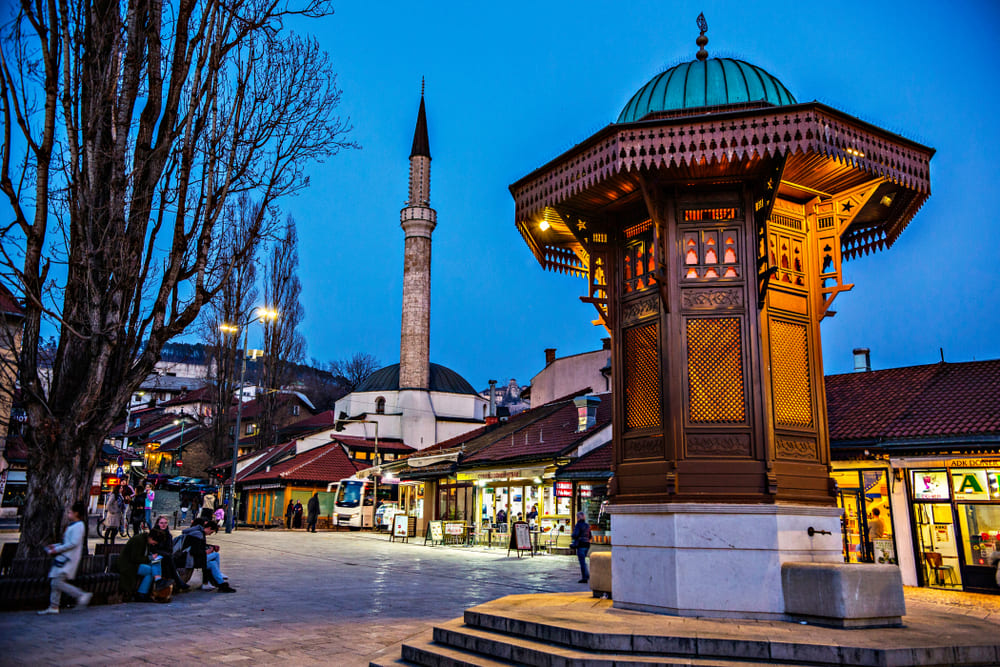 Dreaming of Being A Doctor?
Don't give up on your goals. Let Us Start You Off on Your Dream. Bosnia is a great place to study MBBS because it offers countless opportunities and a bright future for anyone interested in medicine. Due to the quality of instruction and the future opportunities, studying MBBS in Bosnia is currently the best choice for Indian students. We offer total support and guidance to help you pursue your ideal career.
REQUIREMENTS FOR INVITATION
REQUIREMENTS FOR VISA PURPOSES
The Best Place to Take Off to Your Dream
Best MBBS Study Abroad Consultancy in Kochi
We are from the heart of Kochi to guide students towards their aspirations and enable them to seize the best.
MBBS in Bosnia is a branch of MBBS World, one of the best MBBS Study Abroad consultancy in Kochi. We stand for the students who aspire for a bright future and a career in the medical field. With more than a decade of service, we take pride in being a trustworthy organization and a guide for future doctors. 
We wish to give young aspirants the opportunity to study MBBS in Bosnia and Herzegovina, where the options are endless, in order to give them an excellent career.
Bosnia and Herzegovina is an ideal country for Indian students to study MBBS. We help the students build a medical career in Bosnia, where there are many opportunities for medical aspirants. As we have connections with the medical universities of Bosnia, it is easier to get admission at the top universities there through us. 
You can study MBBS there at a very low cost when compared with other countries, and we help you get the best scholarships. As we are with you, you don't need to worry about accommodation as well.
You take the first step toward your dream of becoming a doctor, the rest will be handled by our expert team because we see a doctor in you.

LANGUAGE
Bosnian, Serbian, Croatian
CONSULTATION & CAREER GUIDANCE
BANK/ EDUCATION LOAN ASSISTANCE
STUDENT TRANSFER WITHOUT ACADEMIC LAG
+91 9895717132
0484 461 7587
mbbs@dworldinternational.com
62/3773, 2nd Floor, Gowri Mandiram,
Iyyattil Jn, Hospital road, MG road, Ernakulam,
Kochi – 682011 India